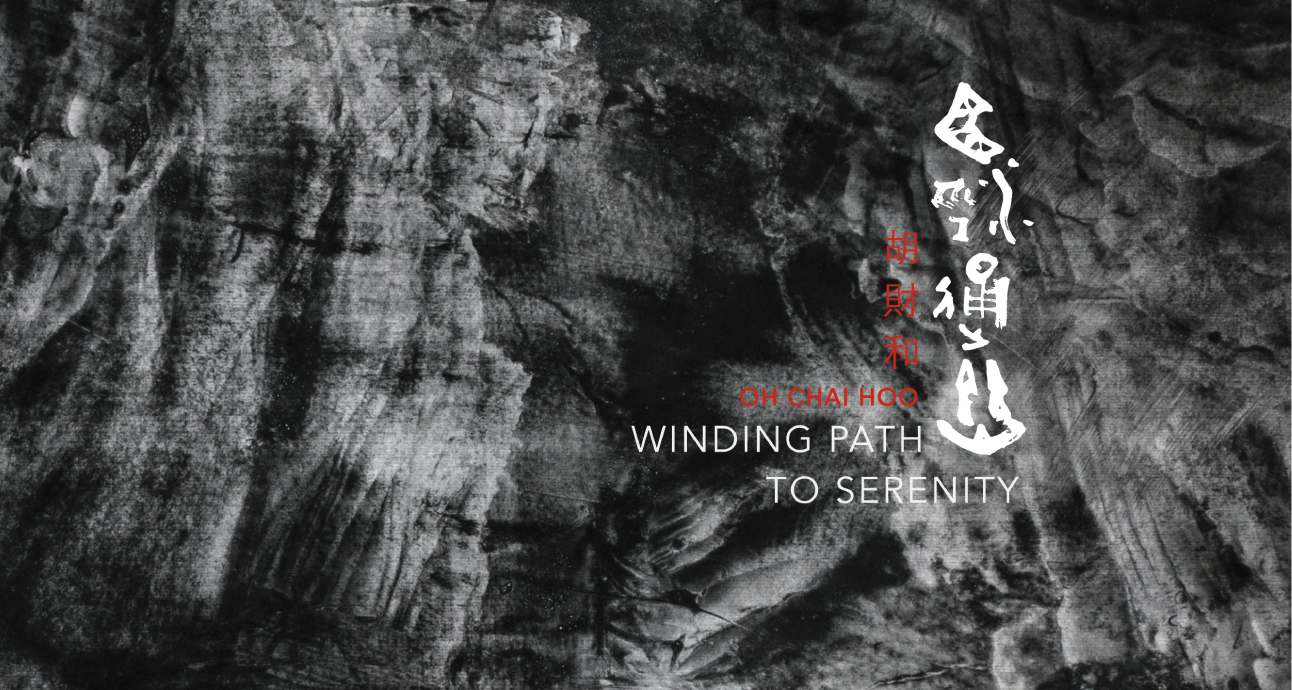 Venue: iPreciation
50 Cuscaden Road, HPL House #01-01, Singapore 249724
Date & Time: Saturday, March 10, 2018, 2 pm
iPreciation will host a book launch of Oh Chai Hoo's limited-edition catalogue Winding Path to Serenity《曲徑通幽》, published by iPreciation, at our gallery. Chai Hoo will be present during the event to give a short presentation of his artistic practice and transformation. This catalogue marks a major milestone in Chai Hoo's artistic oeuvre from 2015 to 2017, departing from his style in commissioned projects which was bounded by limitations, to one that reflects his deep personal introspections which he expresses through ink on xuan paper and ceramic sculptures with seal engravings. The subject matters are invariably depictions of mountains, rocks and stones, natural phenomena that evoke emotional and artistic responses from Chai Hoo.
Please contact us at enquiry@ipreciation.com or +65 6339 0678 to find out more about the book launch.
About the Artist
Oh Chai Hoo 胡财和 (b. 1960, Singapore) is an artist who works extensively with various artistic mediums, ranging from ink painting, seal carving to ceramics. He graduated from the Nanyang Academy of Fine Arts, Singapore in 1982. Oh's mastery of the ink brush is as well admired as his fearless experimentation with the medium. In recent years, he has been focusing on the development of new ink techniques on rice paper. Making use of the slip trailer to complement the use of traditional calligraphy brushes, he pushes the boundaries of the art form's rich heritage to create works that are powerful fusions of Eastern and Western fine art traditions. His bold experimentations include making use of Japanese kimono inks on rice-paper and calligraphy carvings on foil-layered teak. Chai Hoo's works have been showcased at various exhibitions, including solo exhibitions, "The Serene Path" with Galerie Huit, Hong Kong (2018), "Lifetime of Change" with iPreciation, Singapore (2016), as well as "Tropical Zen Garden" at Esplanade Theatres on The Bay, Singapore (2014). Apart from frequent exhibitions, he has also been given recognition for his outstanding works, by being awarded the Highly Commendable Award for Abstract Medium in the 18th UOB Painting Competition, Singapore (1999) and the Siaw-Tao Best Artwork Award, at the Siaw-Tao Annual Art Exhibition, Singapore, 2013. Oh's works are in private and public collections including the National Museum Art Gallery (Singapore), Singapore Heritage Board, BNP Paribas (Singapore), DBS Bank (Singapore), Bank Brussels Lambert (Singapore), Hilton Hotel (Singapore), Hyatt Regency (Surabaya, Indonesia), Four Seasons (Bali, Indonesia), Regent Hotel (Jakarta, Indonesia) and Shangri-La Hotel (Qingdao, China).