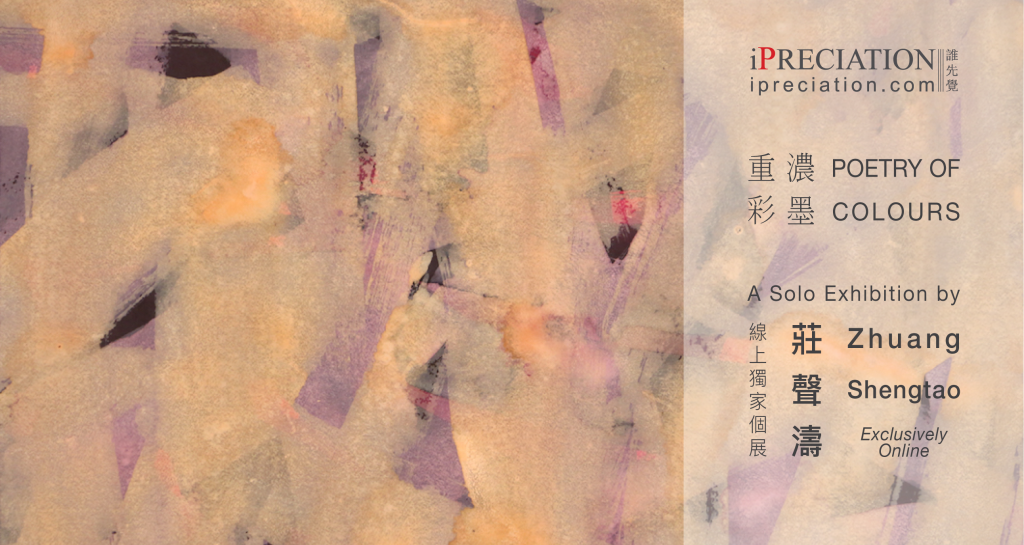 Poetry of Colours 《濃墨重彩》 – A Solo Exhibition by Zhuang Shengtao
Online Exhibition Dates: 17 Jul to 8 Aug 2020
Featuring 30 paintings by Zhuang Shengtao, this online exhibition titled Poetry of Colours showcases the latest ink and pigment on watercolour paper series created in 2019. Departing from his bold and dark ink on rice paper works, Zhuang hopes to explore the exciting synergies between rich pigments and bold brush strokes. The end result is a spectacular visual effect that highlights Zhuang's artistic versatility.
A modern-day literati artist, Zhuang enjoys reading poetry and literature and often draws inspiration from nature, with the autumn season featured as a recurring theme in his works. He once mentioned, the mellowing atmosphere and rich sombre textures of autumn landscapes are especially stimulating as they offer a wide range of possibilities. This is also evident in his latest series, where the artist found himself once again captivated by the change of seasons and the beauty of the lush vivid red and orange hues of the autumn foliage.
For more enquiries, please contact us at (65) 63390678 or at enquiry@ipreciation.com.
以「濃墨重彩」為題, 誰先覺為新加坡當代水墨先鋒莊聲濤舉辦首次線上個展, 共展出三十張最新的小型創作。展期從2020.07.17至2020.08.08。歡迎大家上網參觀。
與一貫黑白水墨創作不同,此些新作運用了豐富的色彩和粗獷的筆觸。喜愛閱讀詩歌和文學,莊從大自然中悠游而獲取靈感。被秋天色彩和景色而感觸,激起他創作的衝動。
欲了解更多信息,請通過電話和電郵與我們聯系。電話: (65) 6339 0678﹔电子郵件: enquiry@ipreciation.com。